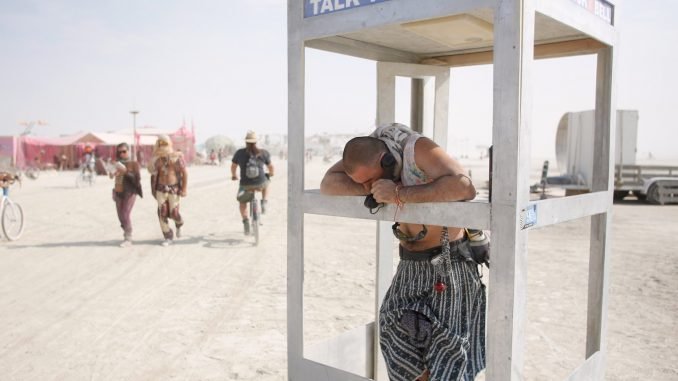 When founders of Google searched for their last CEO, they were intrigued with a candidate who would attend the infamous Burning Man festival, a celebration that has become a counterculture of naked hippies, radical performances, and an "anything goes" attitude.  A character able to "cut loose" might be the perfect fit, thought Google founders Larry Page and Sergey Brin. About two decades ago, they found Eric Schmidt in that way. They thought he would thrive on the "group flow" of the company that promotes a "performance state" since he attended such an event as Burning Man. Schmidt will be stepping down from his role as executive chairman of Alphabet, Google's parent company in January of 2018.

Google is a suspicious outfit, having connections with the CIA and able to data-mine, a term referring to the collection of public information, and provide extreme files on every citizen or entity in the world.

And for "Burning Man" to be the recruiting center says something about their decisions. They may have used the event for a sort of initiation. Certainly rituals took place at this occult event. What occurs at Burning Man stays at Burning Man.

Each attendee at the Burning Man event is participant in the active ritual of the effigy of a  burning man. Is this a symbolism of the old ways of man burning to the new world order? Is it a statement that the man created by God is burning for the new image of man to be as gods?

Since Google is involved and has connection with AI, with algorithm data collection, with CIA monitoring, we wonder if this is some universal statement of the transformation of man with machine, the transhuman experiment. Certainly it is at the very least a statement against the creation and again the Creator.
See Source: Here's why Google went to Burning Man to find its next CEO – Business Insider